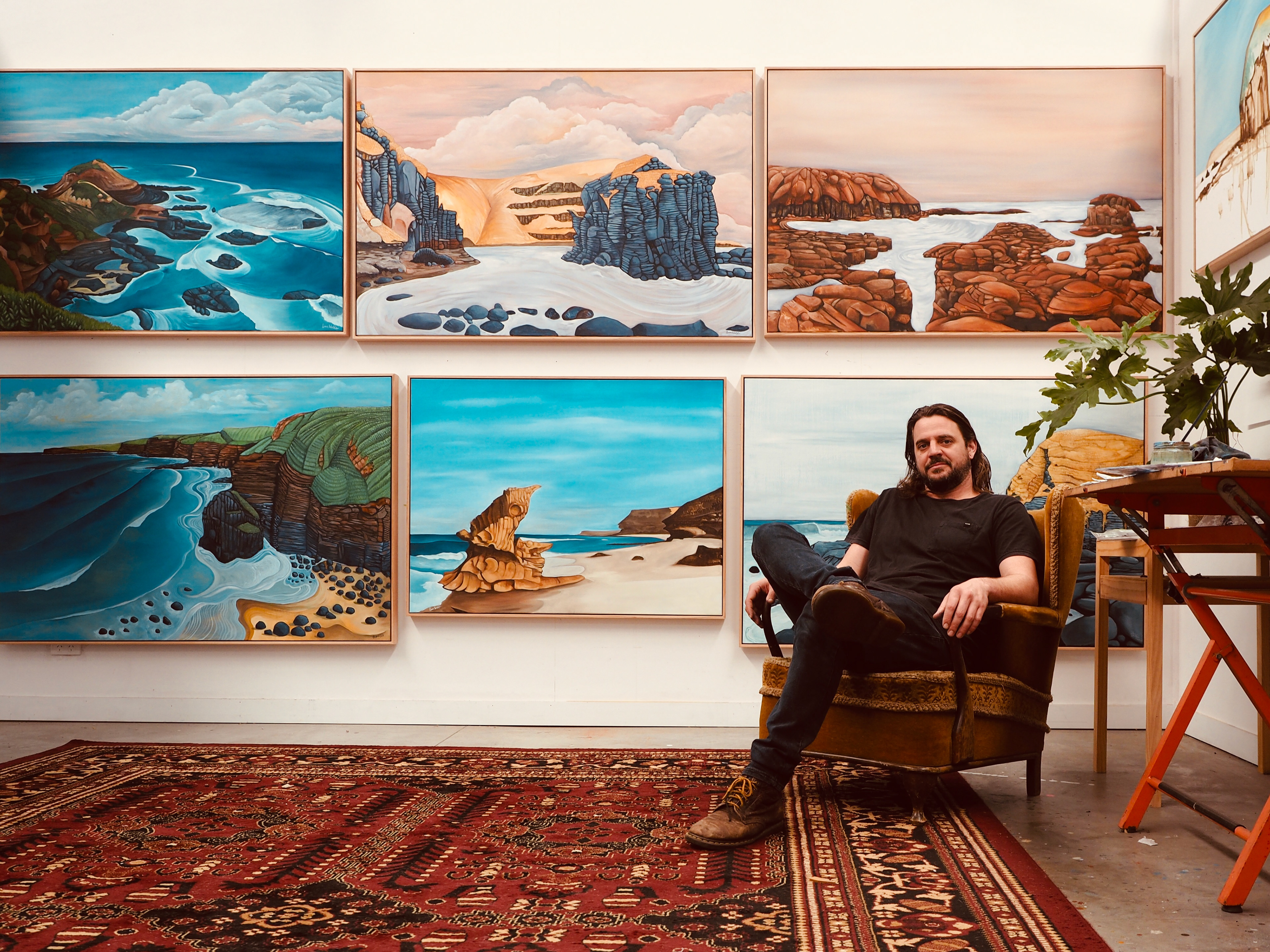 Liam's free flowing lines, shapes and expressive colour captures his subject; the essence of place or individual experience.  He explores the relationship and interconnectedness we as humans have with our environment.  Liam's current body of work is focussed on contemporary landscapes, seascapes, still life and portraiture capturing a moment in time. 
His illustrative work is bold and colourful, often with a dash of humour.  Liam's illustrations have been used in posters, T-Shirts, wrapping paper, children's books, websites, digital newsletters and beer bottles.  He works in both traditional illustration materials and digital tools to suit the needs of his clients.
Liam has exhibited in group shows and commissioned artwork in Australia and overseas.  He studied Visual Arts at the Queensland College of Art, and has been a high school Art teacher for the past 12 years.  Liam is currently represented by Manyung Galleries in Victoria and works in his studio at Southern Bouys Studios, Mornington.  He lives in Mount Martha with his fiancé Jaime, their new born son Tex Jones, step-daughter Indie Mae, and Australian Bulldog, Earl.